Up Close and Personal
Ginna Fleming getting a bee's eye view of this enormous photographed branch. (International Center for Photography, Paris.)
Good Clean Beach Fun
I was nervous that these three-year-old girls weren't paying attention to those huge waves, but the ocean actually was behaving itself. (Shot at a beach near Pacifica, CA.)
Golden Sunset
I was entranced not only by the yellow-orange colors as the sun was setting, but at the sinuous curves of the shoreline. (Shot near Half-Moon Bay at Princeton-by-the-Sea, CA.)
Box Boys
These little boys -- friend Brooke Passano's grandsons -- were having so much fun climbing into and out of this wooden box. (Shot at the Throckmorton Theatre, Mill Valley, CA.)
Ferry Wind
I was fascinated by the way the girl's hair was being whipped around by the wind, and how the sun was accentuating the blonde color. (Golden Gate Ferry approaching Larkspur.)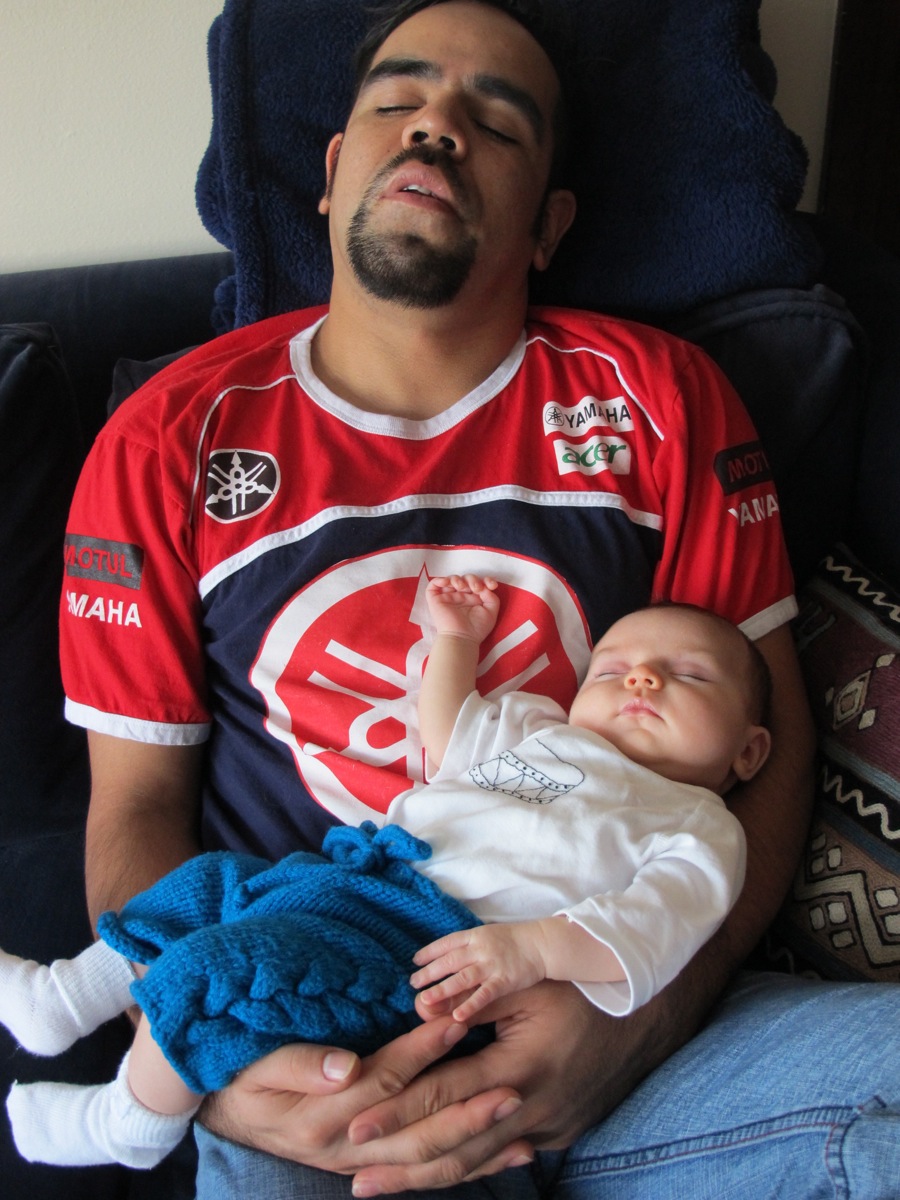 Exhaustion
Being on call 24 hours a day when you have a newborn baby to care for -- no wonder both Luis (and daughter Allegra) are totally wiped out. (San Francisco, CA.)
I'm Going In!
This young girl was told by her parents not to enter the inflatable bouncy-room, but nothing was going to keep her from climbing through the flap. (Fourth-of-July celebration at Corte Madera Park, CA.)
Two Heroes
There was a large, multi-ethnic march in Raleigh to celebrate the Rev. Martin Luther King Jr.'s birthday. (North Carolina.)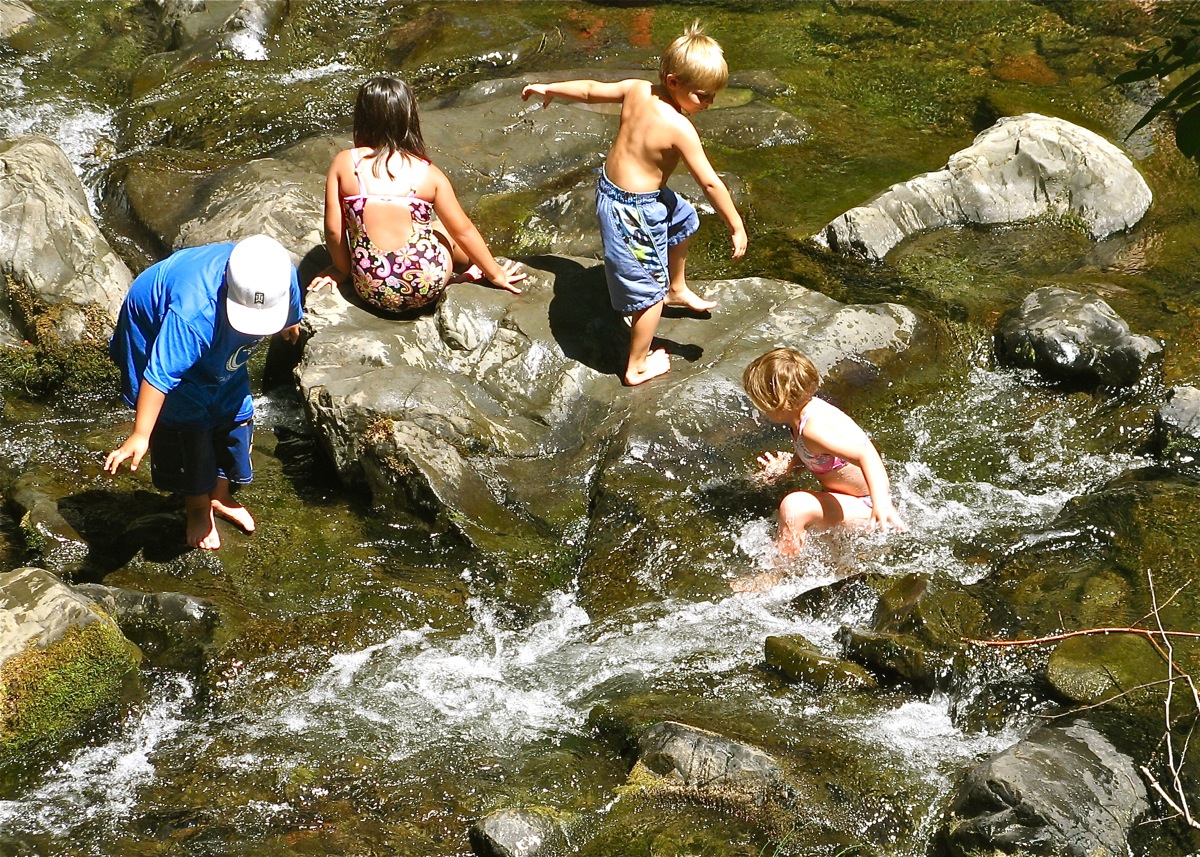 Summer Fun in the Creek
The creek running through Samuel P. Taylor State Park near Lagunitas, CA., provides so many fun opportunities for young kids, it's hard to figure out what to do next.
The Shards of Self
Each of us is a collection of selves, why not just make that truism manifest by shooting into a broken mirror? (Shot in Woodacre, Marin County, CA.)
Red Eye
Usuallly, photographers get rid of the "red-eye" effect, but here, at a Day of the Dead celebration in San Francisco's Mission District, it seemed fitting to leave her eyes untouched by technology.
Morning Mandala
I just loved the way the folds of the sheet fell away from Heidi, and the way her body was backlit, as she peered out the ship's "porthole." (On the way up the coast to Alaska's Southeast glaciers.)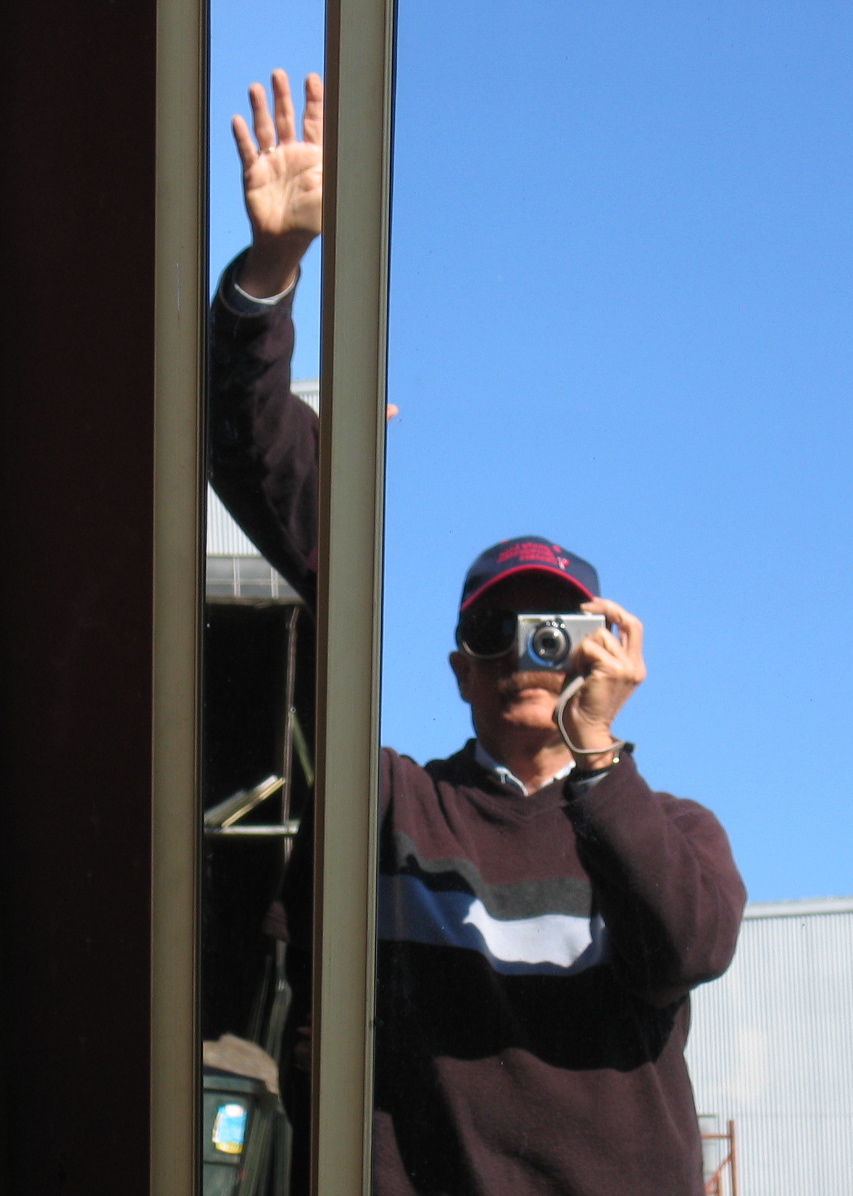 Playing With Mirrors
The photographer splits himself to wave hello in a salvage yard full of mirrors in Berkeley, CA.
Lady on Red Flying Carpet
Near Abbott's Lagoon in West Marin, right next to the Bay, there are fields of tiny red ice-plants. It's an extraordinary sight. If one asks politely, they permit a human to lie on them gently.
Split Personality
Mirrors are endlessly fascinating. I can't get enough of them. I must have taken dozens of shots in this bathroom.
Mondrian Grid
This gridded mirror was in the cafe of the new Jewish Museum in Berlin. A chance to play some more with reflective shots, using the services of my least-expensive model.
Salaciously Silly
"Say cheese!" wasn't working (fake, frozen smiles) so The Photographer suggested a few more racy words to these Women of the Wolves. They worked and we all had a grand bellylaugh.