Salsa Shrine
Amidst the iconographic religious objects, there are scores of hot sauces arranged along the walls at Taco Joe's restaurant in Mill Valley, CA.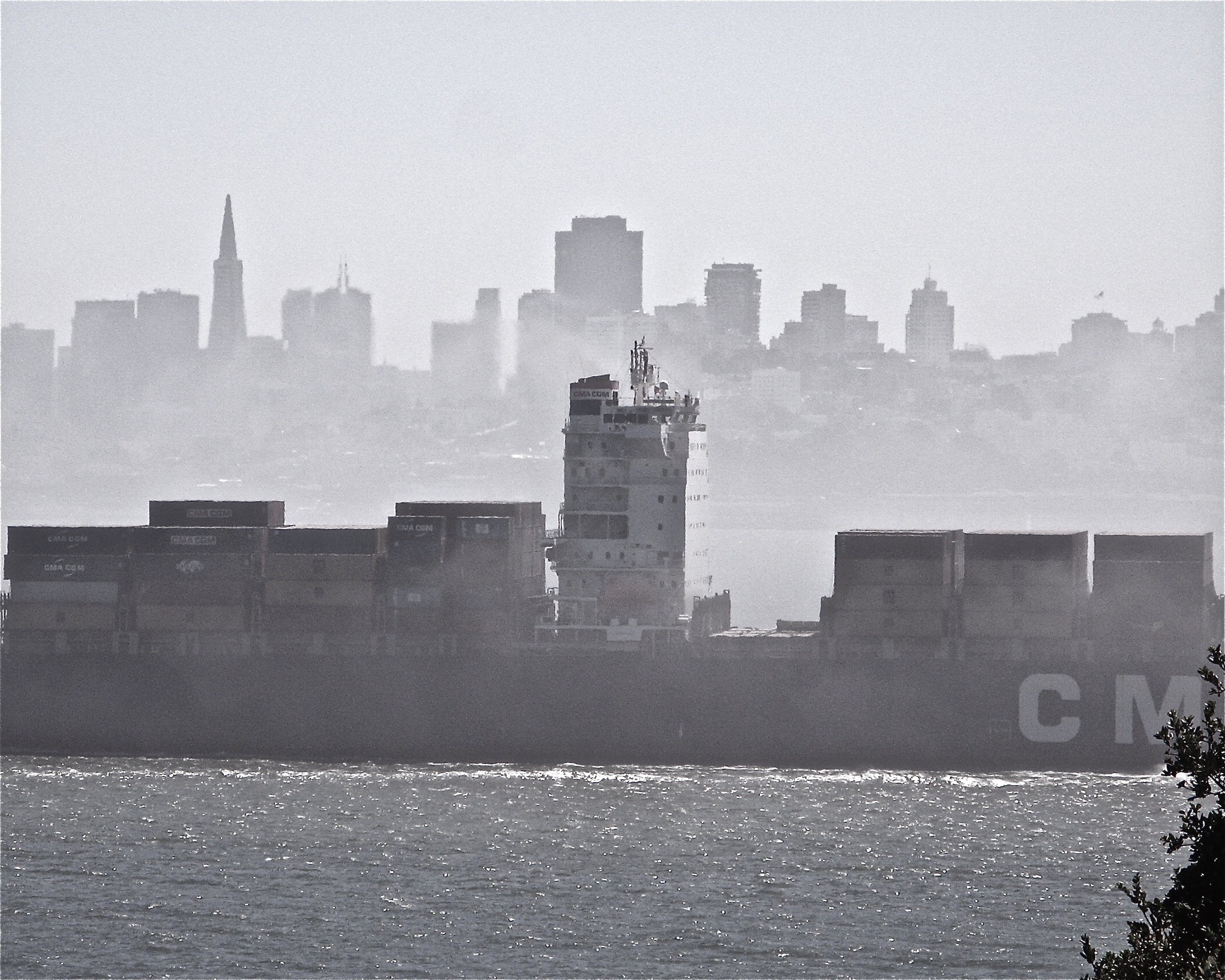 Skylines
I had two seconds to take the shot. I felt lucky to get at least some of the overlapping confluence, as art imitated life once again. (Shot from upper Chrissy Field, San Francisco, CA.)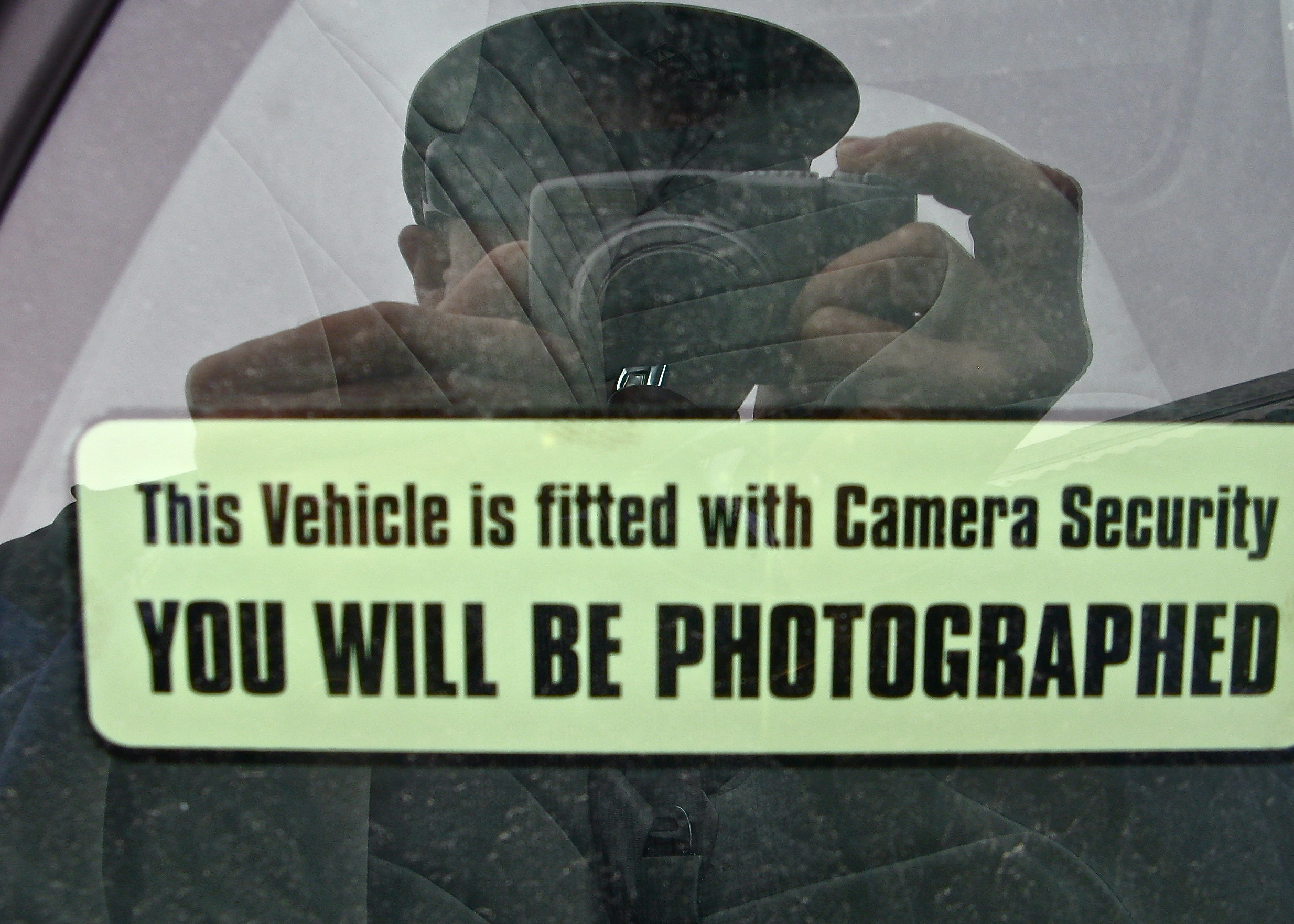 Smile!
There is nowhere you can go to escape the prying cameras! (Shot at the Alemany Farmers Market, San Francisco.)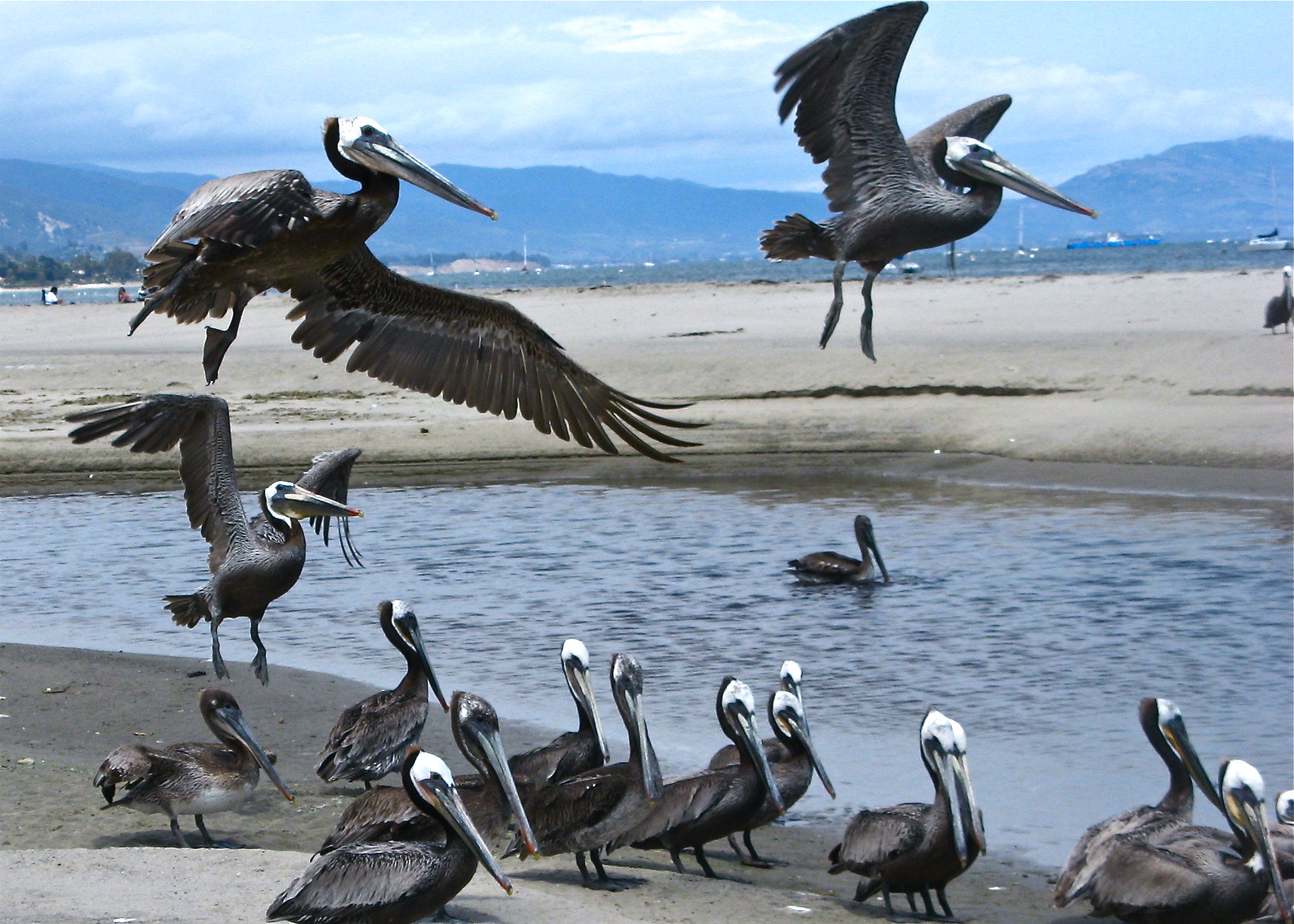 Pelican Klatch
I had to sit motionless on the sand inches from these pelicans for about an hour before I slowly picked up my camera and risked a shot. (Santa Barbara, CA.)
Stupas
There's something vaguely spiritual about these sandcastles, built with such drippy care. Major aesthetic question for me was: Should I leave in the legs of the human being in the background? Still not sure I made the right decision. (Shot at Baker Beach, San Francisco.)
Egyptian Princess/Urban Throne
I loved the juxtaposition of this timeless Egyptian-looking figure seated on top of a bunch of ugly city pipes. The image was on an outside house-wall in an alley. (Bernal Heights, San Francisco)
Evolution in Raleigh
This ages-old tobacco factory is no longer in business. The recent signage helps explain why. (Raleigh, North Carolina)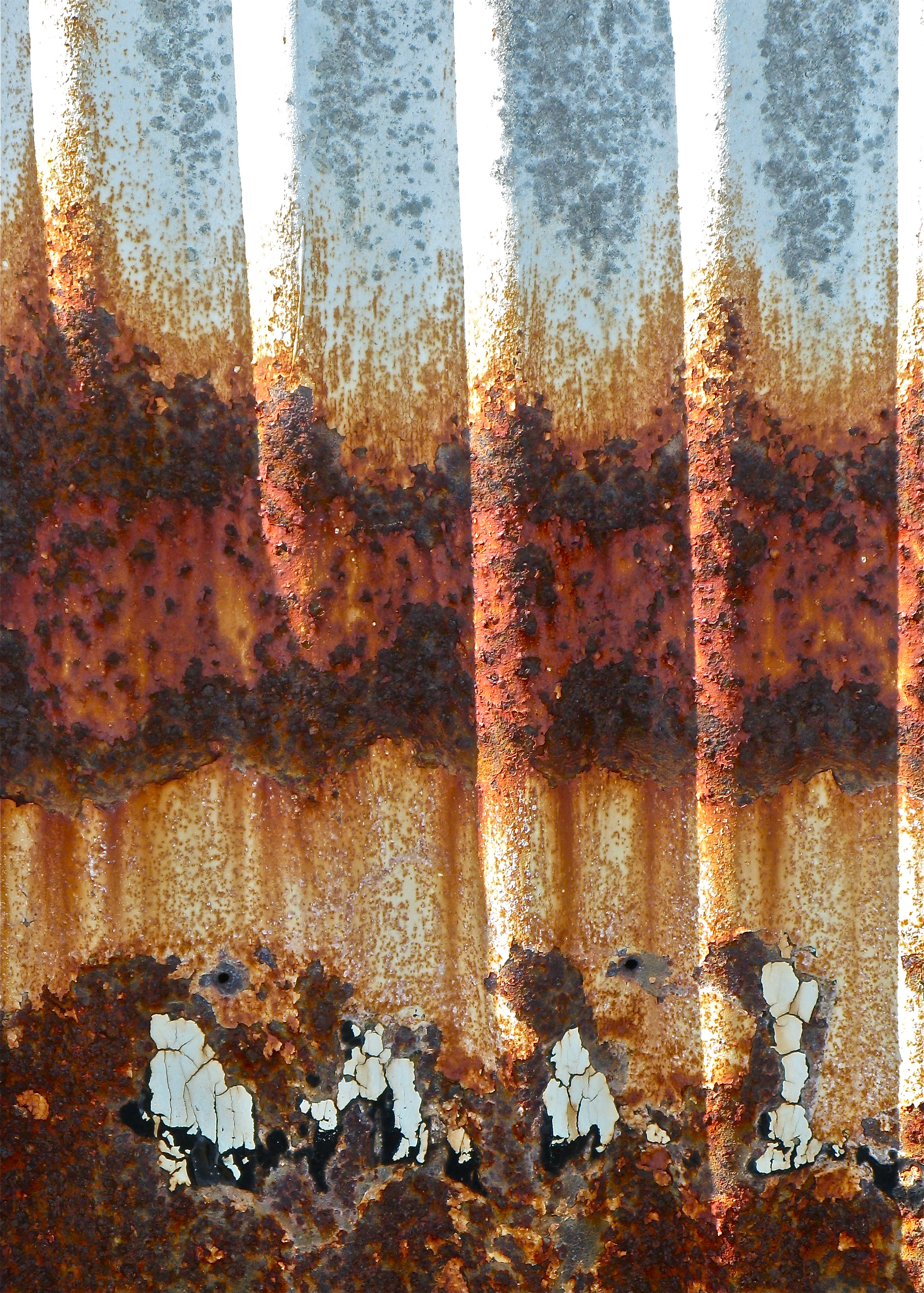 Rust
A wabi sabi-like treat: beauty amidst the neglected and deteriorated. (Shot at China Beach, San Rafael, CA.)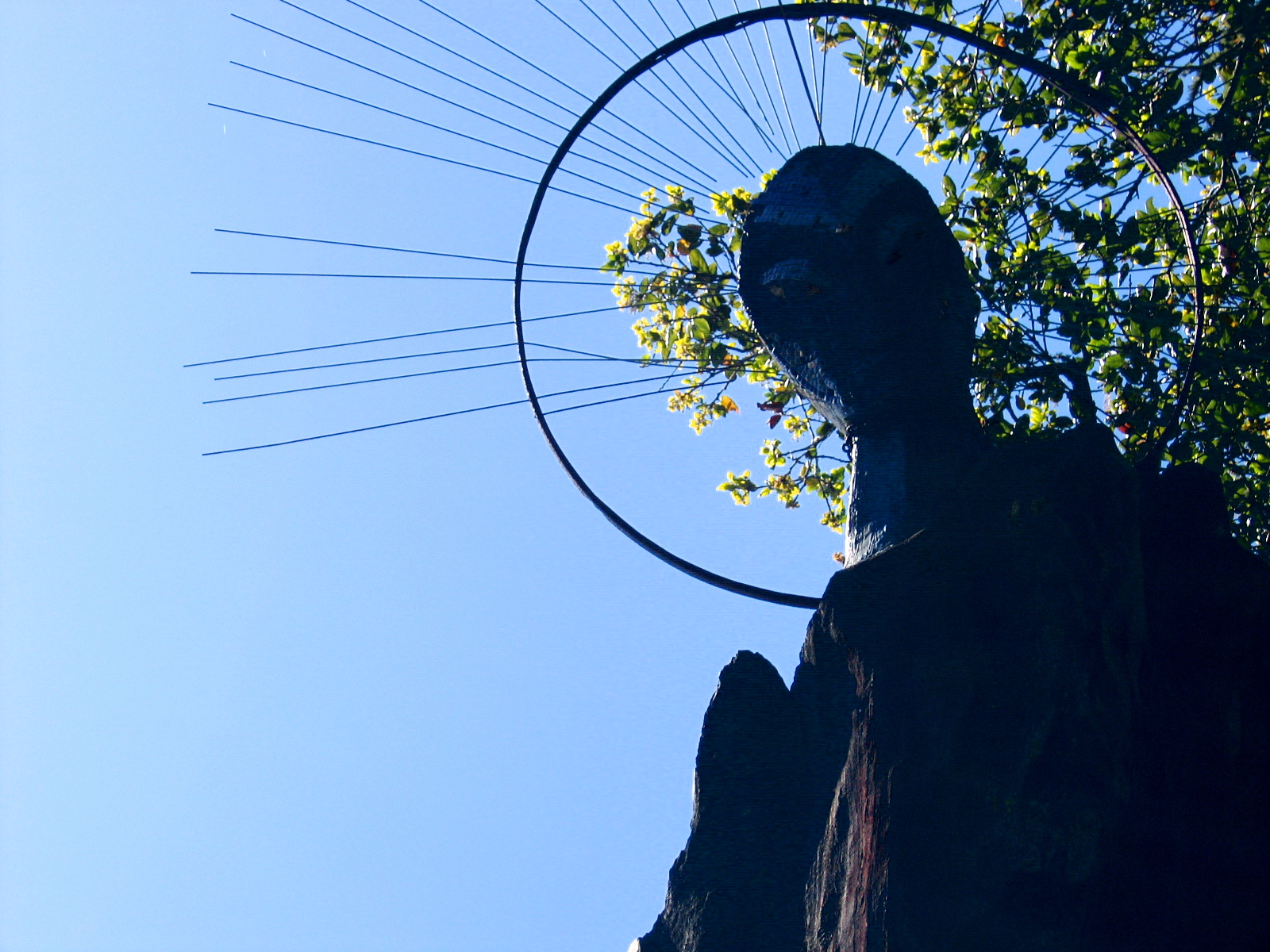 Nepenthe
This striking sculpture is about 15 feet high, with this extraordinary aura effect. (Shot at Nepenthe, Big Sur, CA.)
Art Bar
The bar at 111 Minna Street Gallery houses both this quiet mix of soft colors and a raucous bar scene. Perfect for downtown San Francisco employees when the workday is over.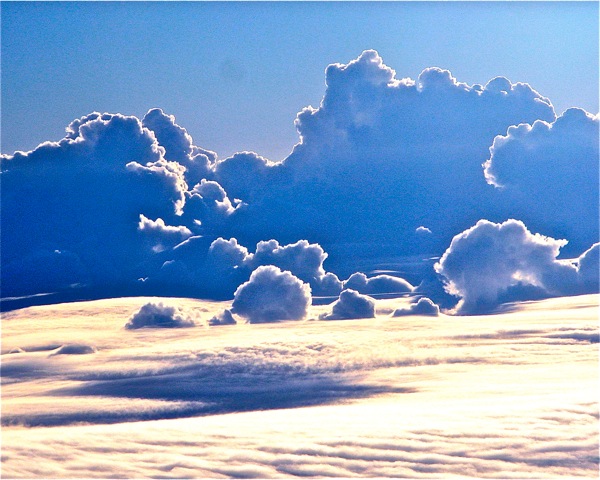 "Avalanche!"
Wouldn't like to feel those craggy mountains of snow breathing down my neck on a ski run. That's what this shot reminded me of as our commercial jet climbed out of the Florida skies. What fantastic cloud shapes!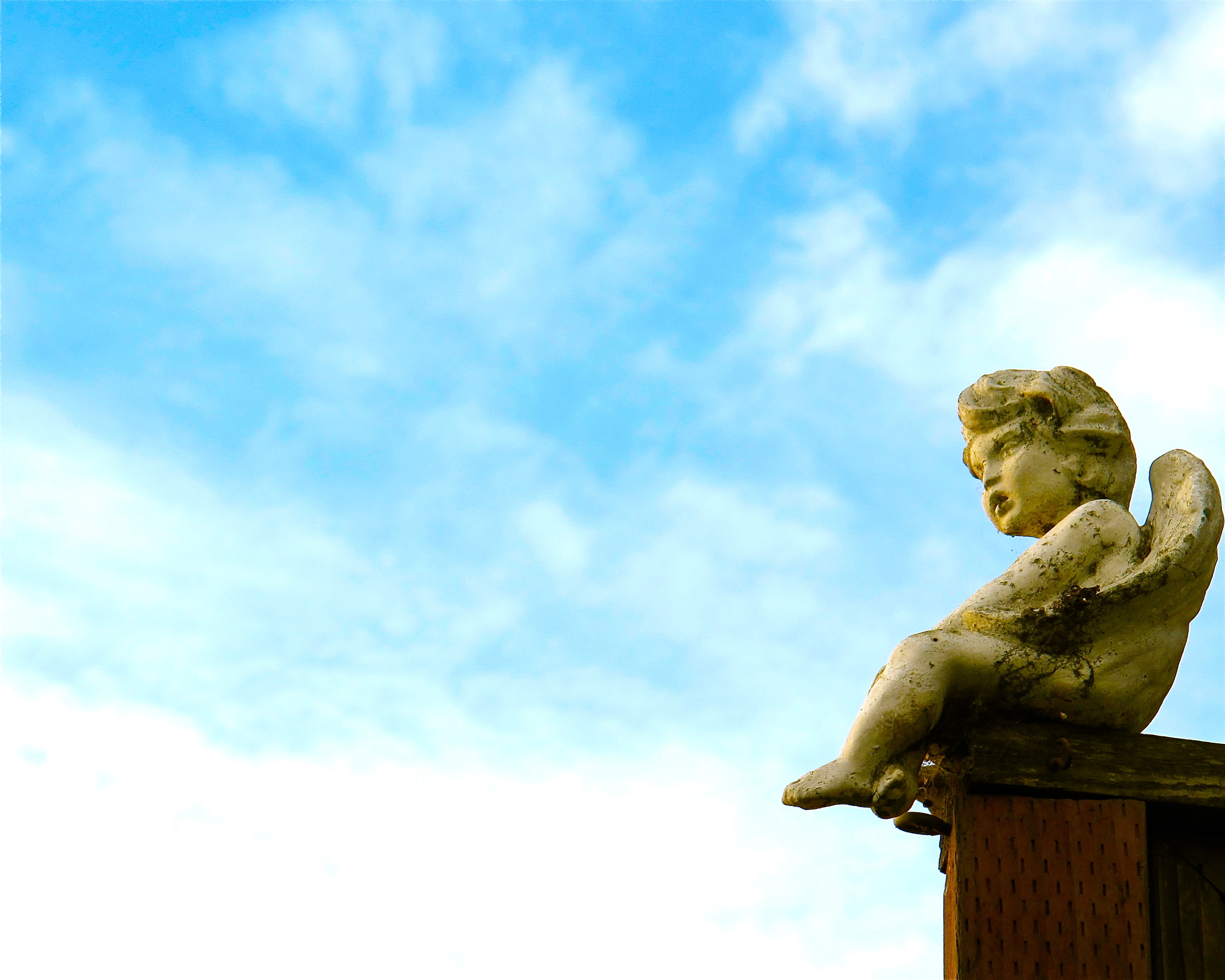 Cherub's Time-Out
Sometimes even cherubs have to take a break. Caught this one sitting on a fence, enjoying the view of San Francisco Bay and the gorgeous clouds.
Torque
Swiss architects Herzog & de Meuron designed the stunning new De Young Museum in Golden Gate park. Almost hurts my spine to look at it. (Taken from the roof of the California Academy of Sciences, San Francisco)
Intersection
Usually, photographers like to avoid power lines in a natural setting, but this wire met the house roofline in a way that demanded it be incorporated into the shot. (Bernal Heights, San Francisco.)
Half-a-Head
Half a gaze is enough to let us know what this goat is thinking -- or what we think he's thinking. Photographed at the Marin County Fair. (San Rafael, CA.)
Caution: Photographer At Work
These are my photography colleague Kenn Rabin's fingers, coaxing the lens into just the right configuration to get the shot. Taken at our China Camp photo shoot, near San Rafael.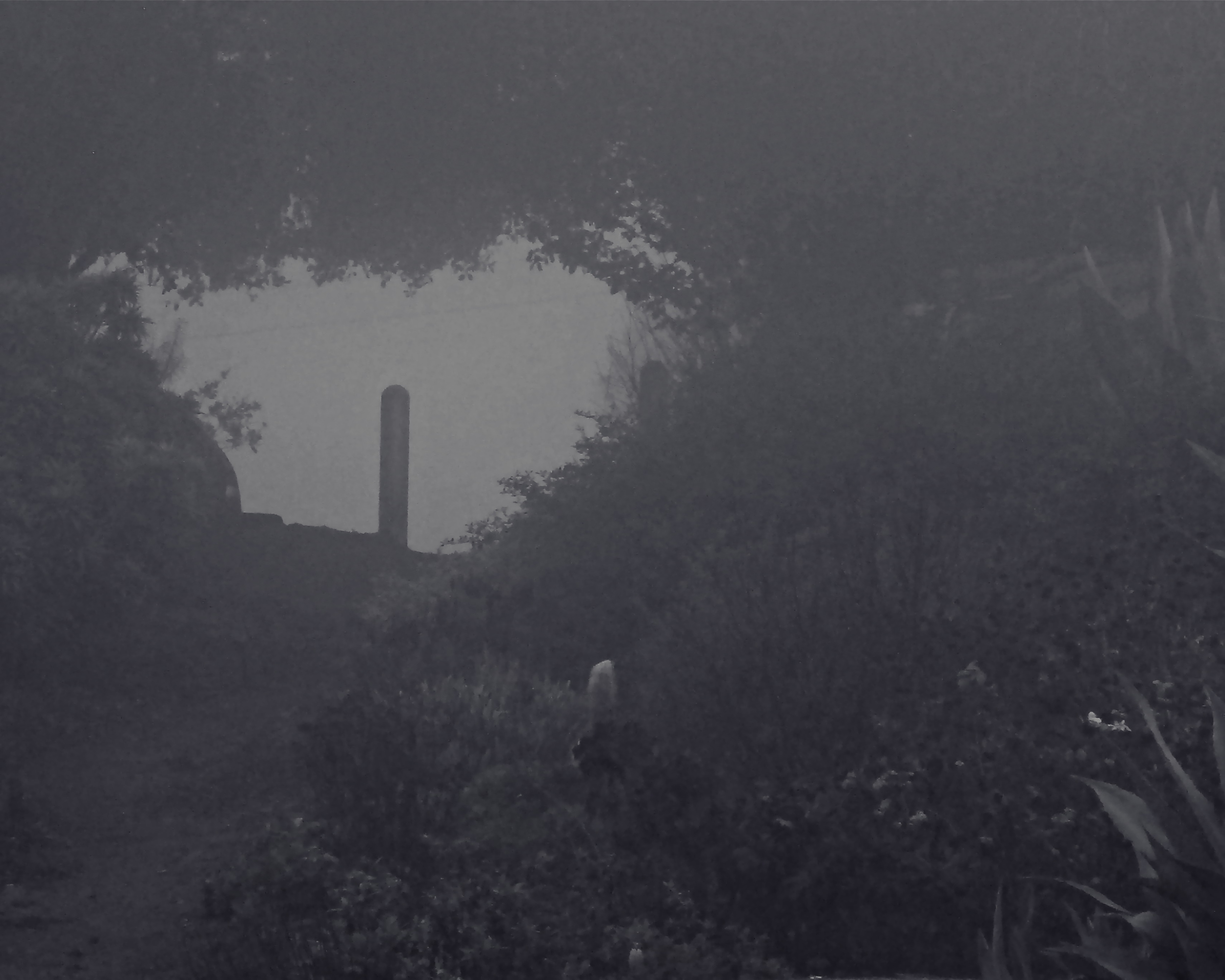 FOG GARDEN
Everything was transformed by the intense morning fog that rolled into San Francisco. This quiet garden, for instance, now was even more welcoming for meditation. That's not Coit Tower, just an iron pole for tethering your horse.